Huaxi 5000 successfully completed the construction of the first pile of bid section I of the national power investment Jieyang Shenquan II project
---
On May 31, the sound of hammering sounded through the night sky outside Jieyang Shenquan. With the end of the last hammer, the construction of the first pile of 45 \\\\y machine position in bid section I of the capacity increase project of Jieyang Shenquan II 350MW offshore wind power project of the State Power Investment Corporation was successfully completed.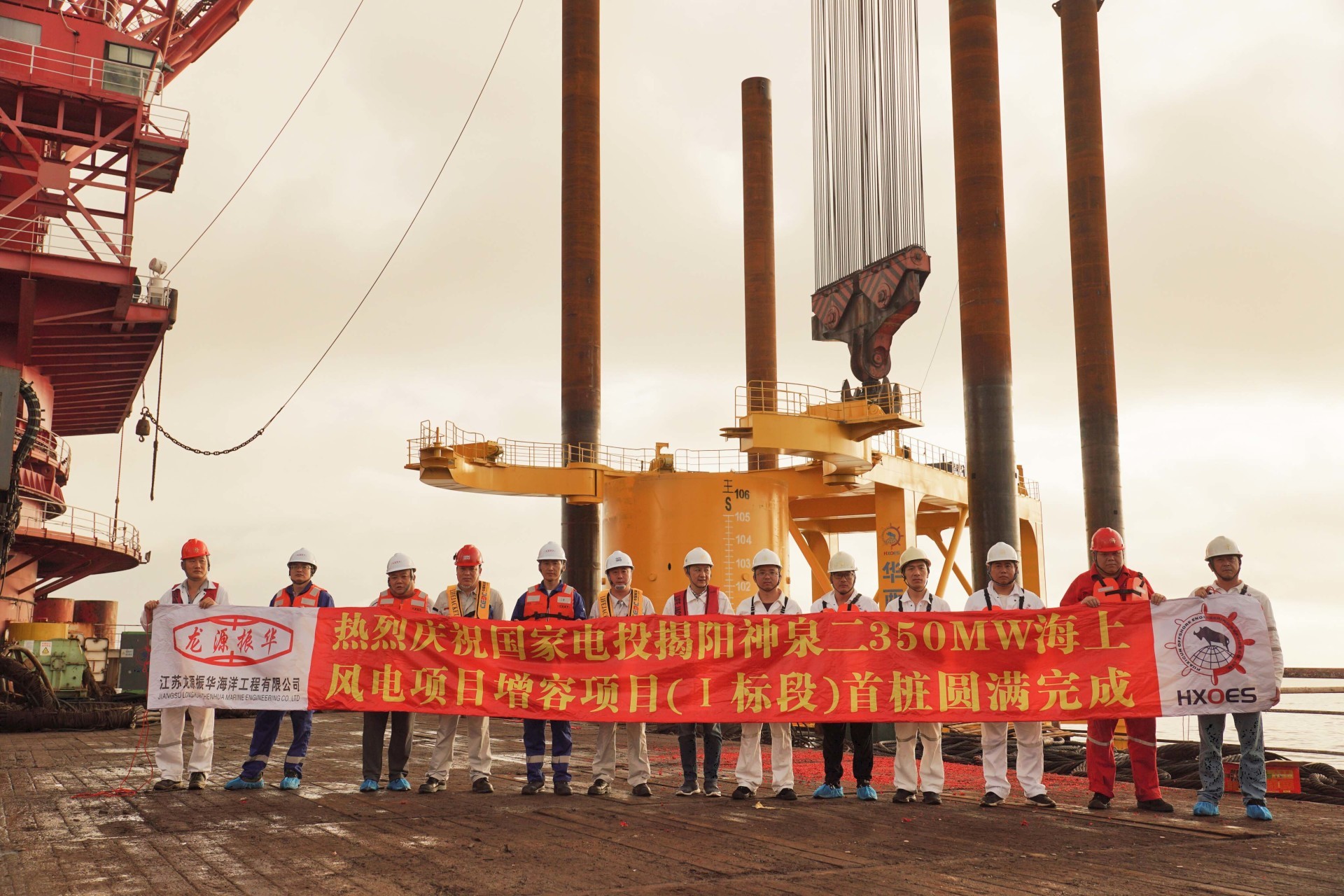 The site of the state power investment Jieyang Shenquan II 350MW capacity increase project is located in the South Sea area of Shenquan Town, Jieyang City. It is invested and constructed by the State Power Investment Group Guangdong Electric Power Co., Ltd., with the China Energy Engineering Guangdong Electric Power Design and Research Institute as the EPC general contractor of the project, and West China Offshore Engineering Co., Ltd. undertakes the construction of 25 fan foundation of Longyuan Zhenhua PC general contracting section I. The maximum diameter of a single pile in the project is 10.5m, the pile length is 112.66m, and the pile weight is 2427 tons.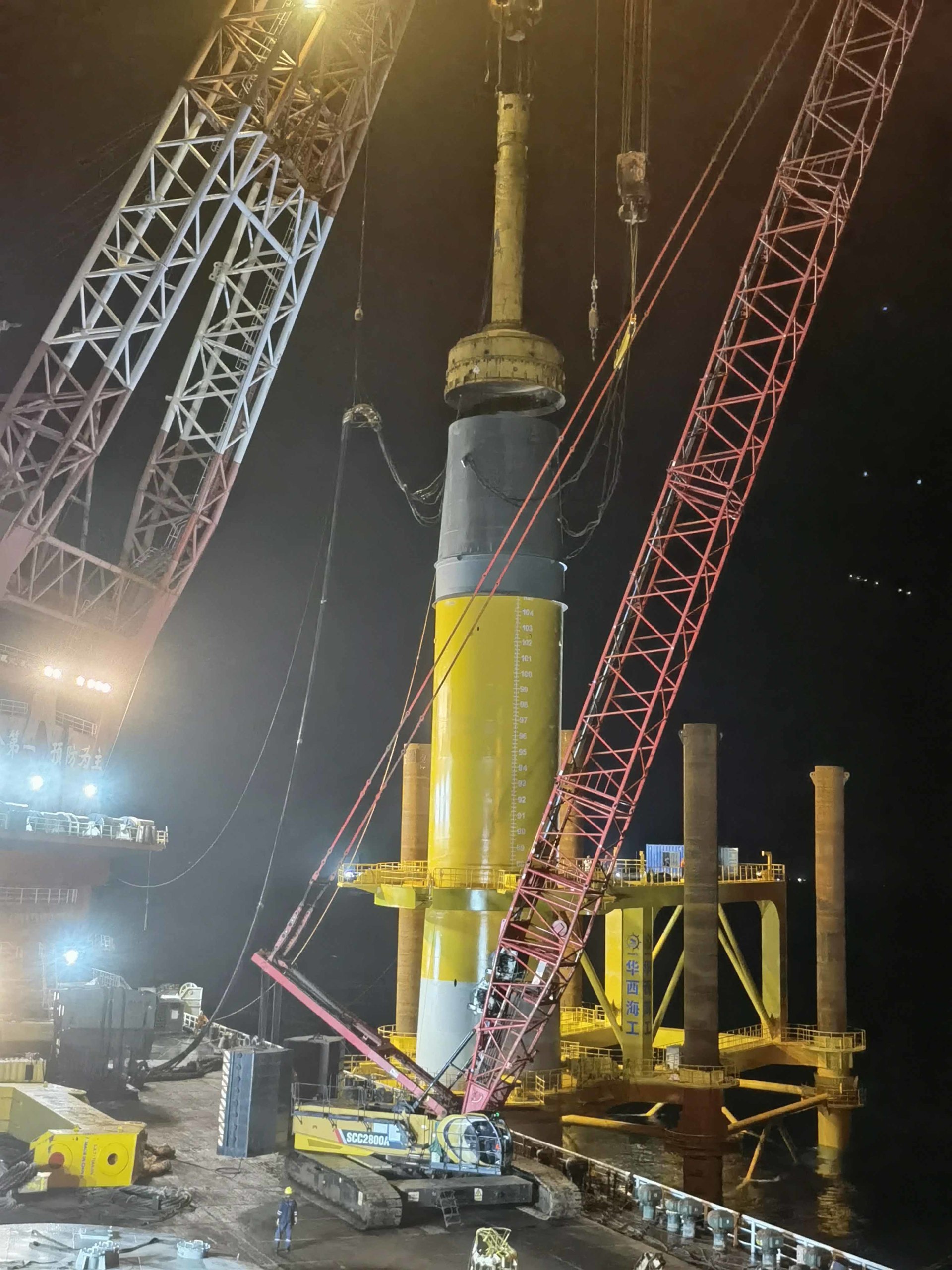 After receiving the owner's project instructions, our company made careful planning, scientific organization and rapid deployment, and achieved orderly progress from the project management team to various construction resources, from scheme formulation, tool and instrument manufacturing, and the mobilization of the main operation ship Huaxi 5000.

  During the construction, under the overall coordination, full support and trust of the owner, the Huaxi 5000 project team fully demonstrated the marine engineering spirit of "diligence, preciseness, honesty, gratitude, innovation and hard work", overcame various difficulties during the epidemic period, and successfully completed the construction of the first pile on the eve of the Dragon Boat Festival on May 31, laying a solid foundation for the follow-up of the project.
  Embark on a new journey and set sail again. Each walk together is a new journey. Huaxihai workers will live up to their expectations, demonstrate their responsibility with actions, practice their mission with actual results, and strive to write a new chapter!
---